Headshot and Portrait Photography
When I'm commissioned for headshots or portraits, I often get asked how the process works. Whether the portraits are for some kind of business use, multiple people, or online profiles, LinkedIn etc, here's a little guide through the basic's.
Setup
If I'm working on location, in an office environment for example, I need an area large enough to house a backdrop, if required, lights and also some distance for me to shoot from. It's also good to have this space relatively quiet. This should give an idea of space I can make work.
I also note the lighting layout, so that other portraits can be added in future with the same lighting setup and will match cohesively.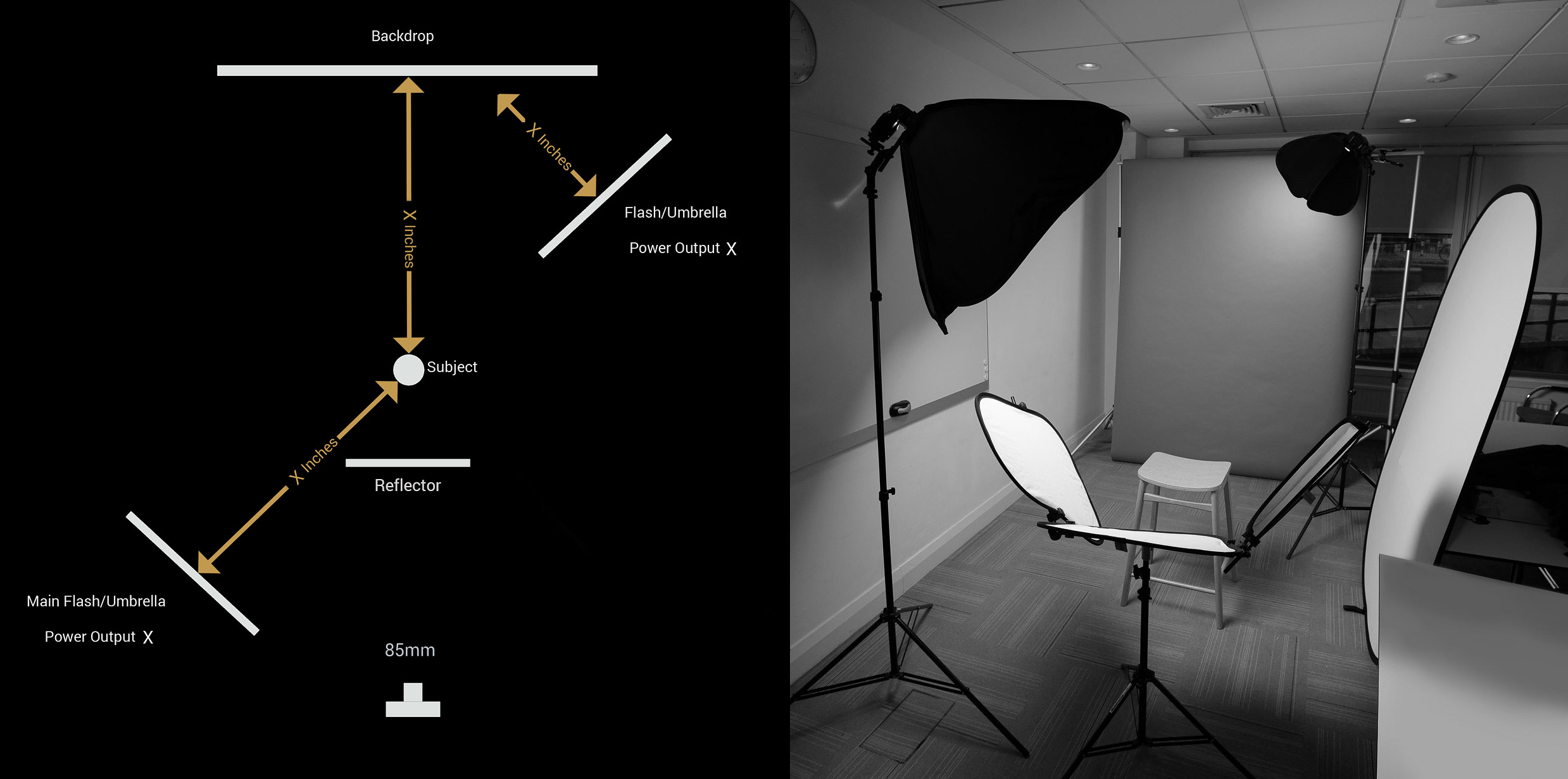 Shooting
Depending on what you are looking to achieve, the time it takes can vary from 10 mins per person to a full day per person. Realistically though, it should take approx 15-20 mins for a person with a typical setup. You need to factor in time if you are getting hair and make up done as well.
Choices
Firstly, I will do an edit and supply you with low resolution versions to choose from, this can be considered a contact sheet. Once you have made your final choices, I can look at any retouching.
Alternatively, I can supply you with a number of my choices, fully retouched, and skip the contact sheet step. This is sometimes preferable for larger companies and can be a quicker turnaround.
Supply
I supply the final files in two forms. Full resolution and half resolution. Full size is suitable for print. Half size is good for email. Custom sizes, just let me know.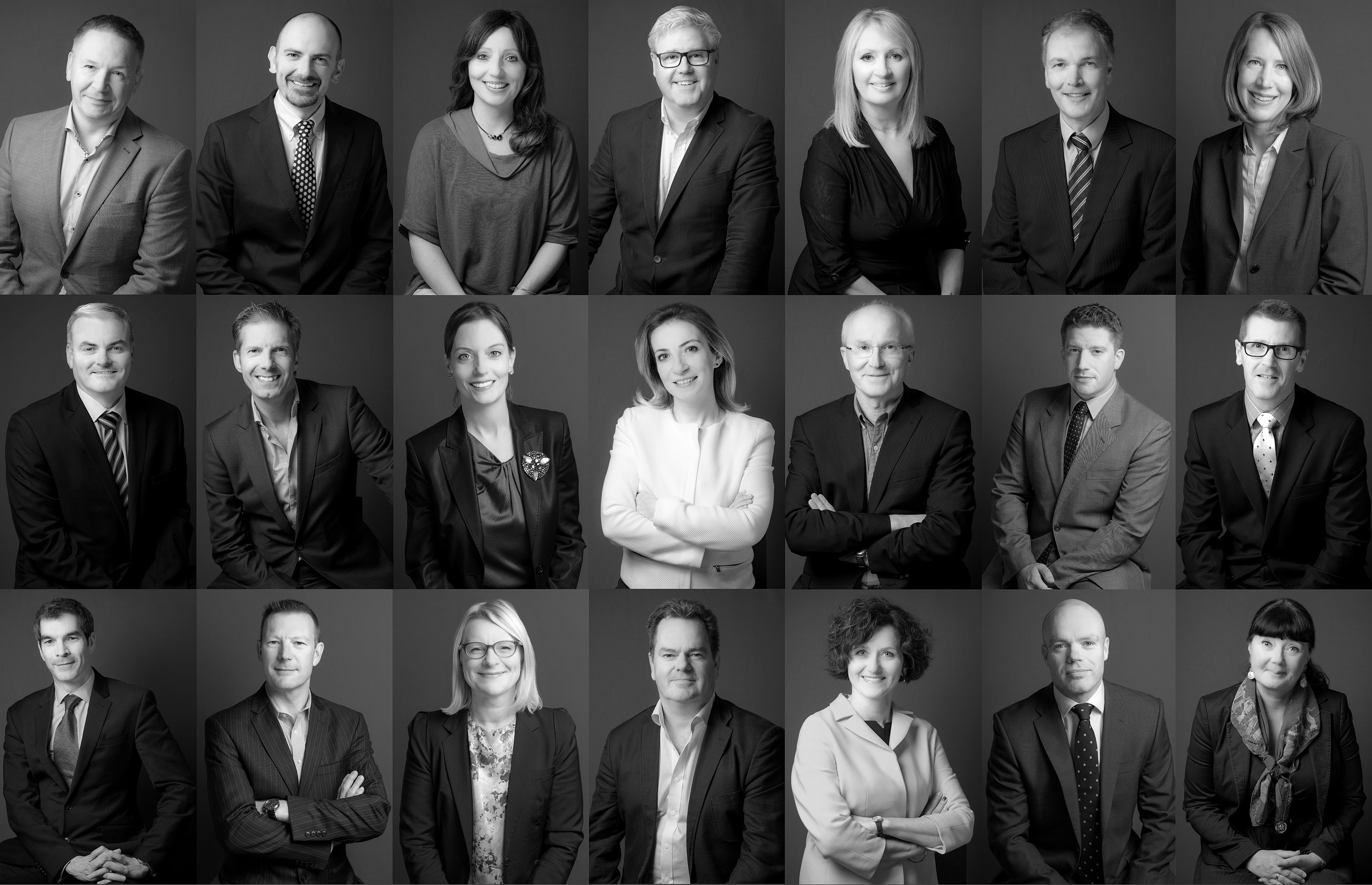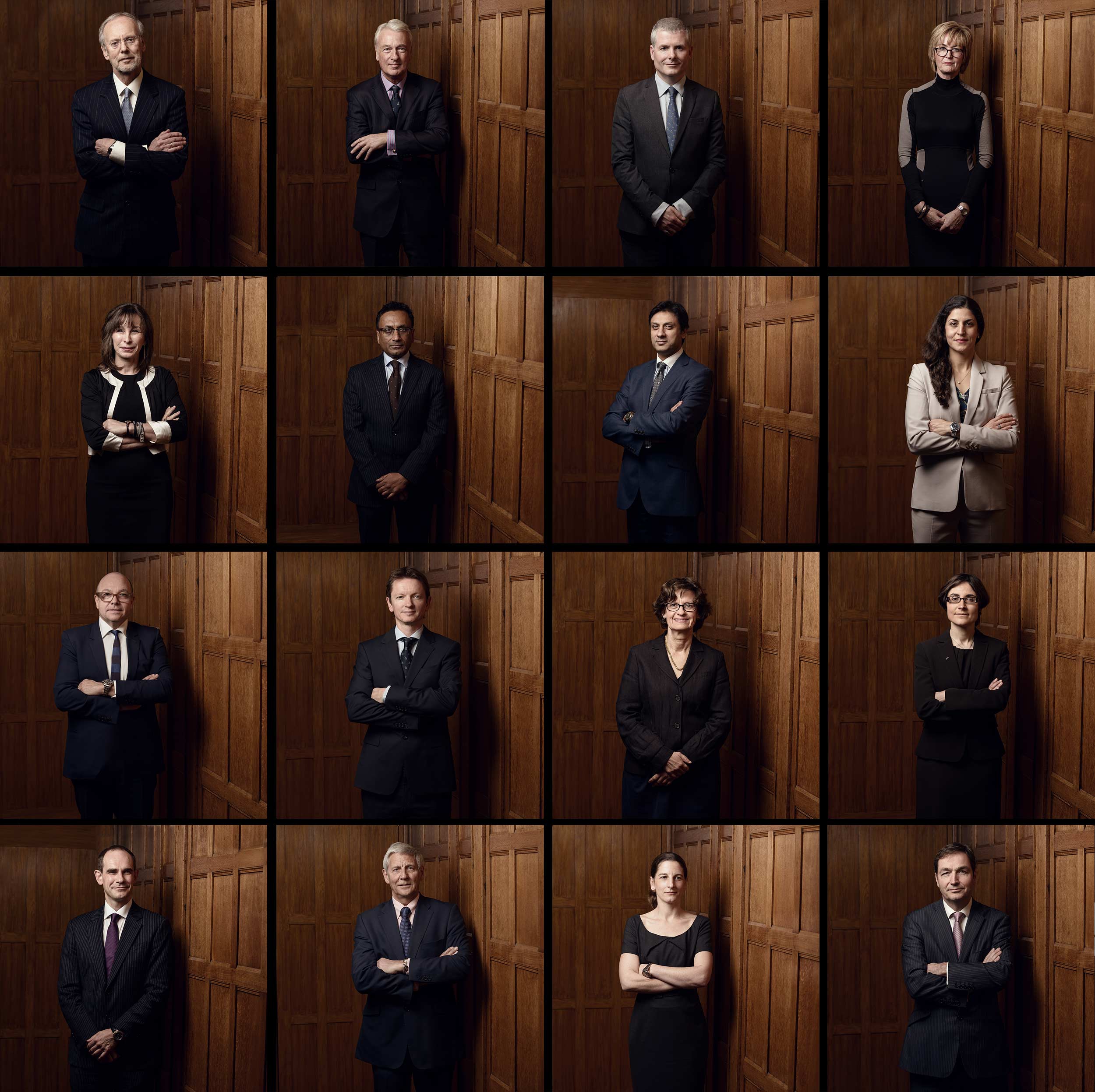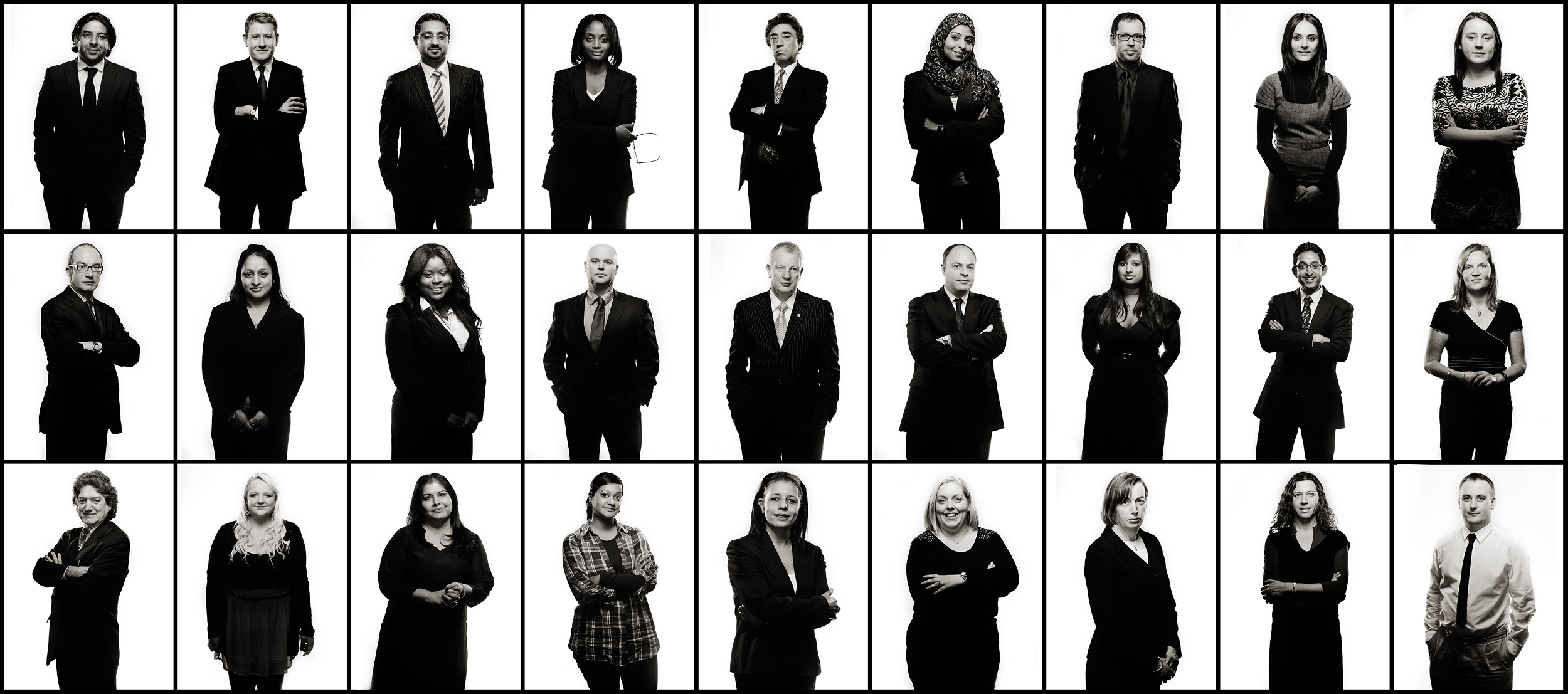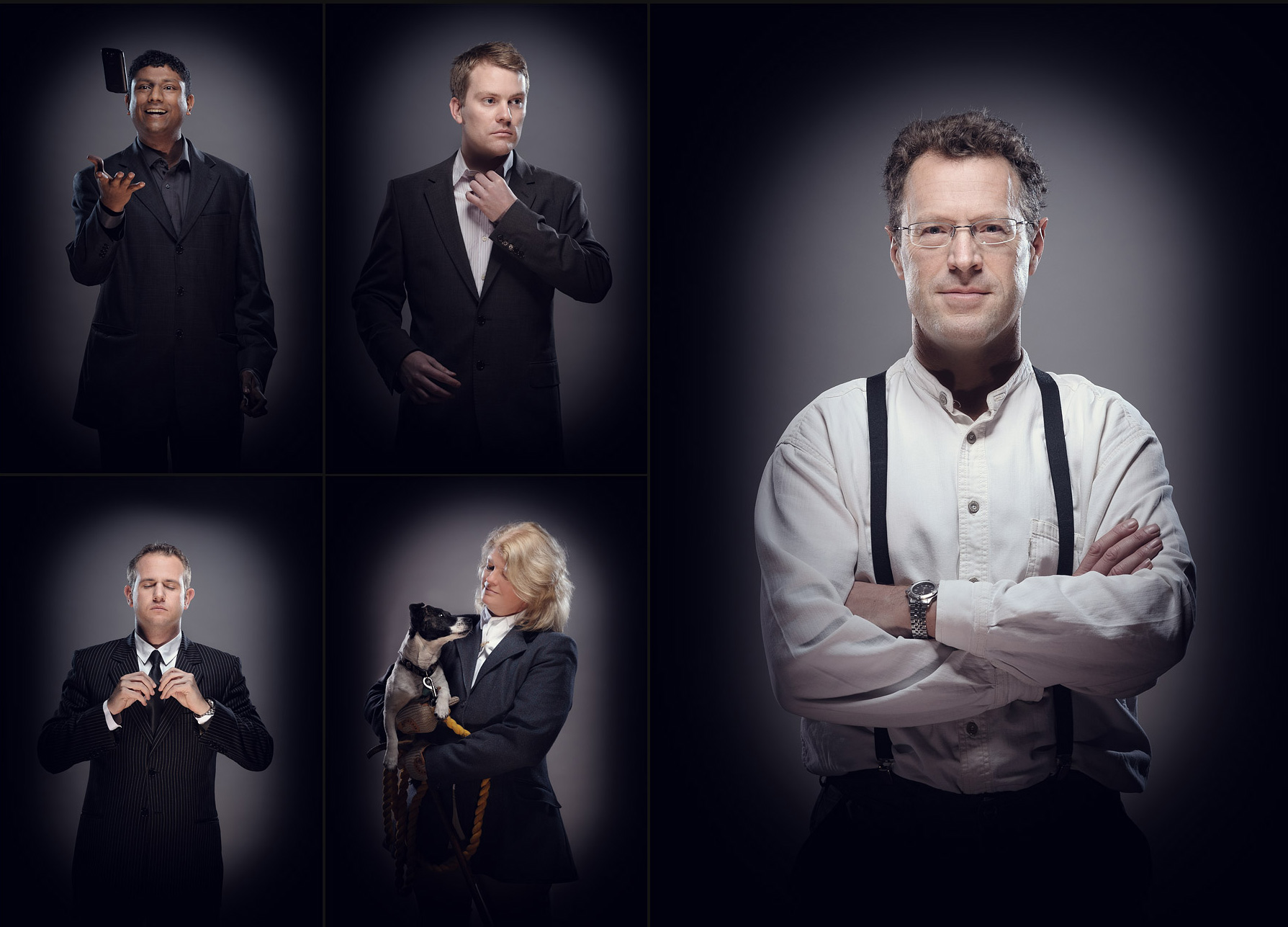 Delivering the files
I will typically setup a Dropbox folder for you to preview images, then I'll also provide a We Transfer link once the work is ready.
Dropbox
I'll set up individual private links that you can access, they can be simply previewed online or downloaded. There is a download limit with Dropbox, so for large packages of files, We Transfer is preferable.
We Transfer
We Transfer cannot preview images online but offers large folder sizes for download. They will need unzipping once you've got them.
FTP
I can also upload the files to your private FTP server, I will need your details, FTP Server Address, Username and Password.