Kings College Hospital Dubai | Campaign
Planning, development, shooting, retouching and compositing.  Large file preparation for a 50 metre bill board / hoarding. Campaigns in Dubai, UAE and London. Channels include newspaper, magazine, large hoarding, digital billboard and web.
Client: Kings College Hospital Dubai
Agency : Atticus Creative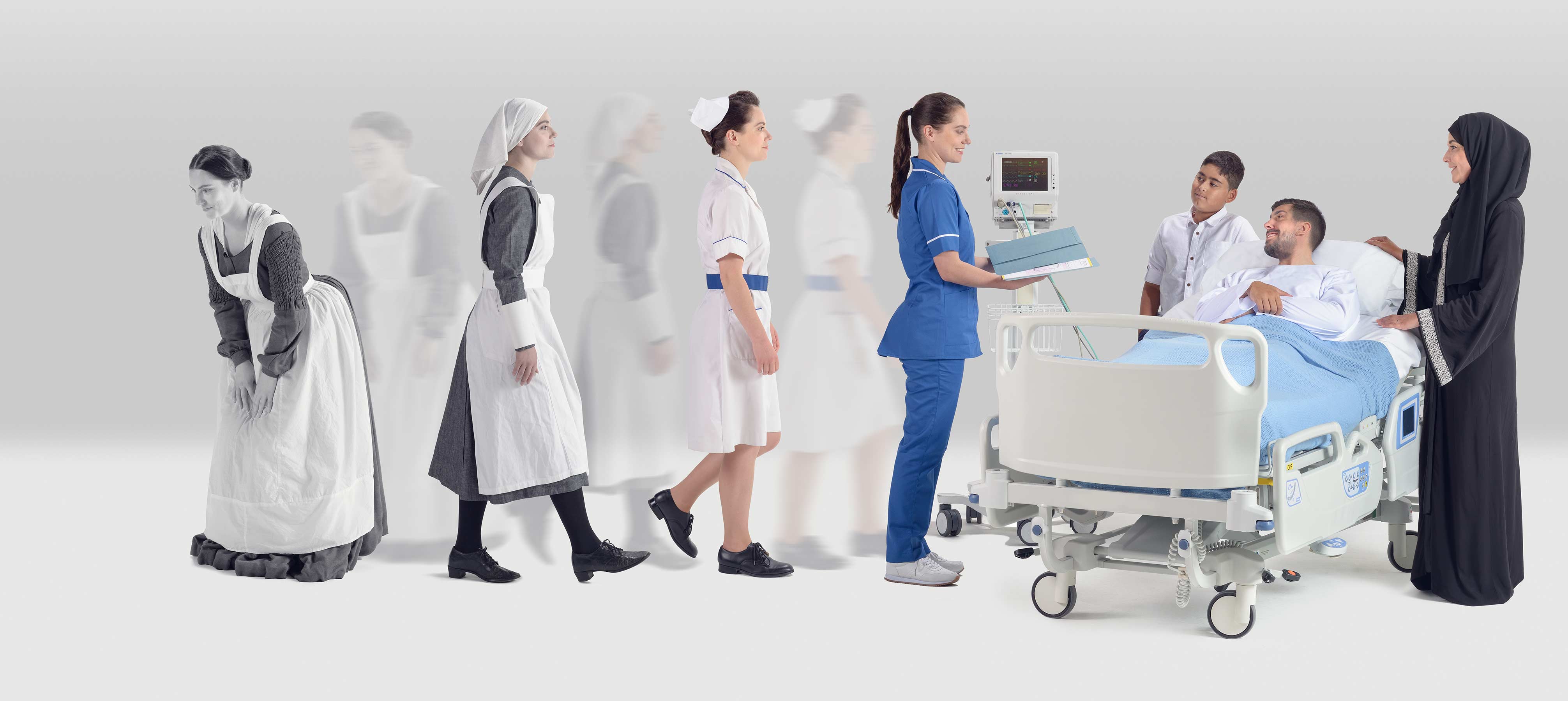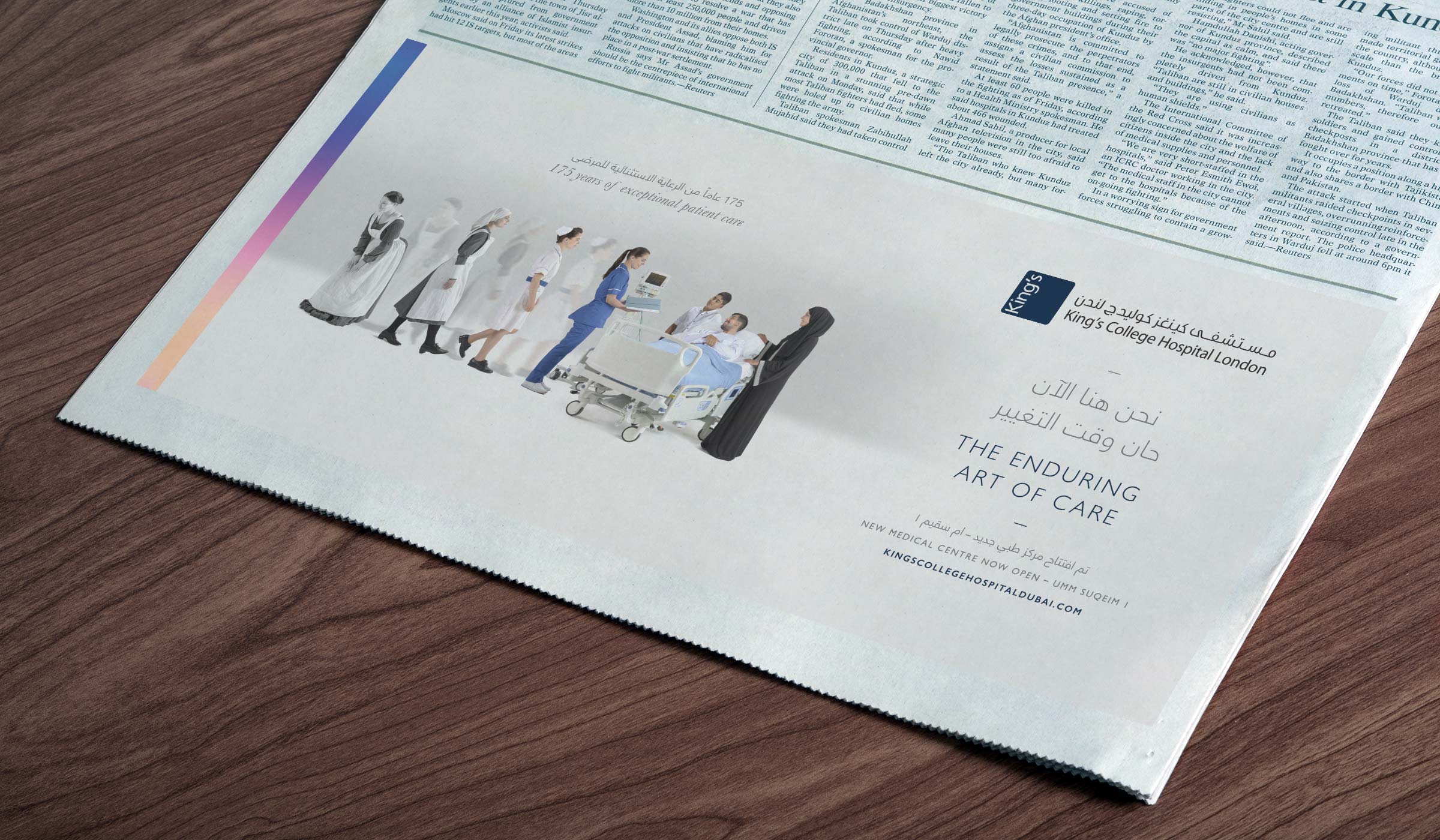 Shot over two days in Centrestage Studios with further pickup's at The Brighton Studio, forming part of a larger campaign to follow.
Using high frame rate flash photography, each characters walk was shot individually, so that when final composite was constructed the movement would flow seamlessly between characters. The movements were shot as multiple frames, using Profoto D2 flashes, enabling high resolution images with fast frame rates of around five frames per second.
GIF